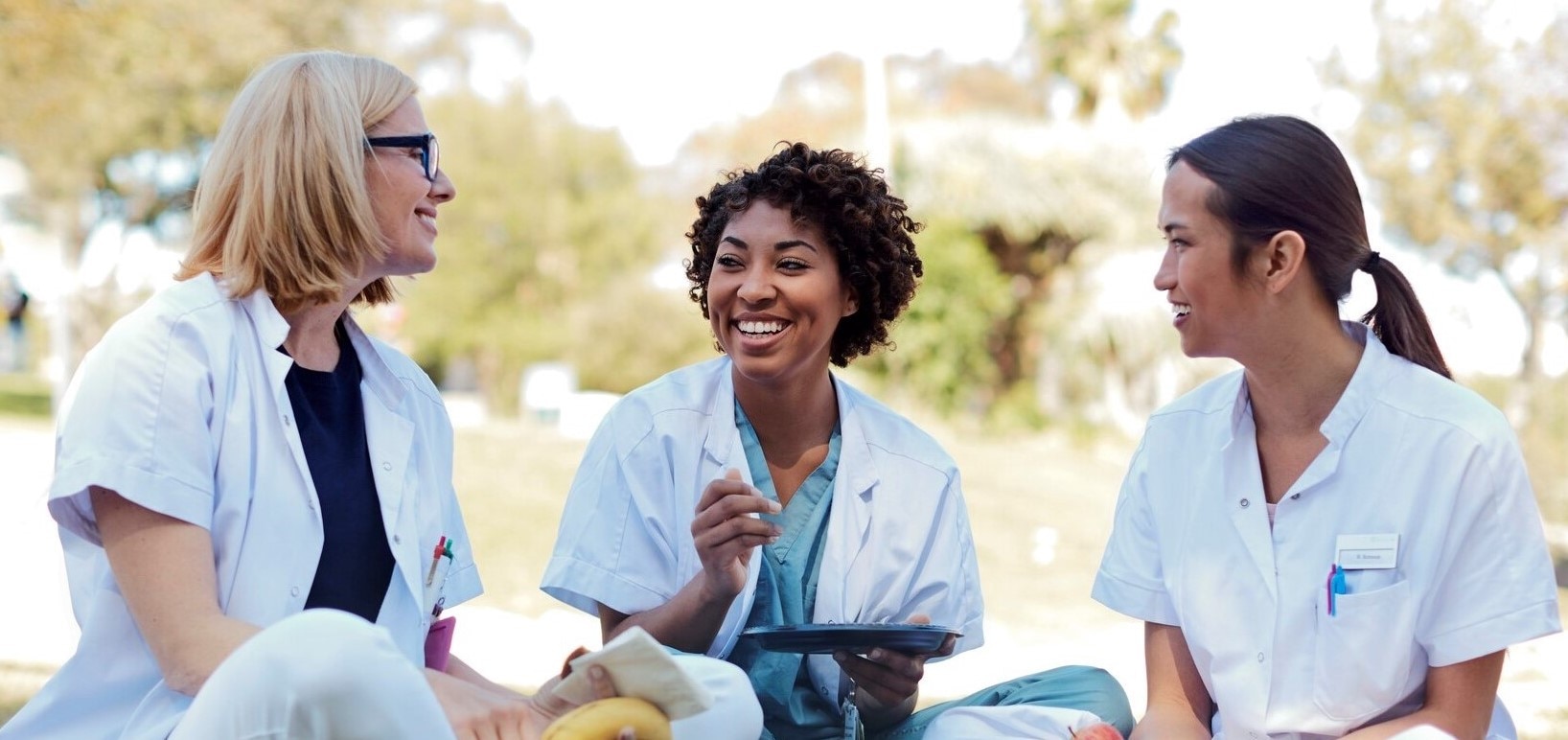 Why Coloplast® Care?
Coloplast Care, the connector that moves patients from confusion to confidence. Find out more about the benefits of enrolling your patients into Coloplast Care through Connect.
Supporting better patient outcomes
Patients will receive one-on-one phone support from a personal Advisor, clinician-validated education, help answering product and lifestyle questions, and more. Ostomates enrolled in Coloplast Care reported a 30% reduction in hospital readmissions 1 and a 45% reduction in unnecessary emergency department (ED) visits,2 and intermittent catheter users reported a 47% reduction in ED visits and a 77% reduction in overnight hospital admissions (observed values within the first 30 days after discharge). 3,4

Coloplast Care Connect
Allows providers to seamlessly enroll patients in Coloplast Care, select samples,* and send their order to a supplier that works with the patient's insurance – all within one platform.

Easy Start!
The guest enrollment feature allows you to quickly and easily submit a prescription* and enroll your patient in Coloplast Care before you've created a username and password.

Patient Dashboard
After creating your account, view patient enrollments from all providers within your practice for seamless communication, especially when someone is away from the office. The dashboard includes enrollments in draft status, pending signature (for Continence), and those already completed to streamline workflows and save time.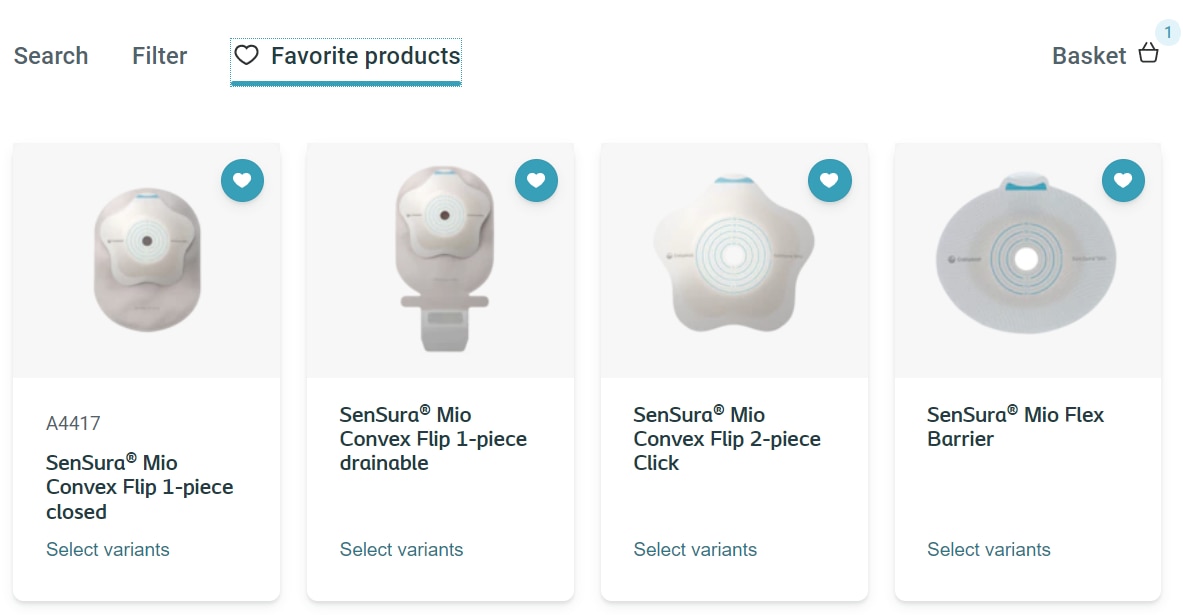 Send product samples and easily save your favorites
Select ostomy or continence samples for your patient and easily find your go-to products by marking them as favorites. Once your full account is created, your favorite products appear first - making it simple and quick to select what you need.
Continence Care customer, Merlin S. at California Urology
"I have not had one patient who has said, 'no I don't want help'. They want the help. They want someone to be able to call and reassure them that they're going to be there with them through all the steps in the process. The new patients starting intermittent catheterization are very uncomfortable doing it….They are being reassured the office and their provider cares about this new process that they're going through, emotionally, physically, mentally…and that their new supplier and Coloplast care about them and are able to facilitate all these new resources for them."
Ostomy Care customer, Karen G. at Royal Oak Beaumont
"I like that I can see the pictures. I love the site...it makes my life easier. We like to make sure the patients have everything they need when they go home,... they're just not focused, they're recovering... so the education in the kit that goes to their home, is huge for our patients... it's a win-win all the way around. "
References:
*Intermittent catheter samples are available with a valid prescription only. Limitations apply.
1. Observed values within the first month of discharge.
2. Observed values after the first month of discharge.
3. Results from a study comparing hospital readmission and emergency room (ER) visit rates attributable to ostomy complications between Coloplast Care program enrollees and non-enrollees (n=718). Published: Rojanasarot, S. The Impact of a Readily Available, Post-Discharge Support Program for Ostomy Surgery Patients on Preventable Health Care Utilization, Journal of Wound Ostomy & Continence Nursing. 2018;45(1):43-49.
4. Hasan, Shaquib Al; Neal-Herman, Levi; Norman, Holly S.; Zhao, Julie Z.; Carlson, Angeline. Patient Support Program and Healthcare Resource Utilization in Patients Using Clean Intermittent Catheterization for Bladder Management. Journal of Wound, Ostomy and
Continence Nursing: September/October 2022 - Volume 49 - Issue 5 - p 470-480 doi: 10.1097/WON.0000000000000901
Information from Coloplast Care is for educational purposes only. It is not intended to substitute for professional medical advice and should not be interpreted to contain treatment recommendations.